HYPERCRUSH w/ MEDIC DROID & CHRONIC FUTURE at the Pike Room, Pontiac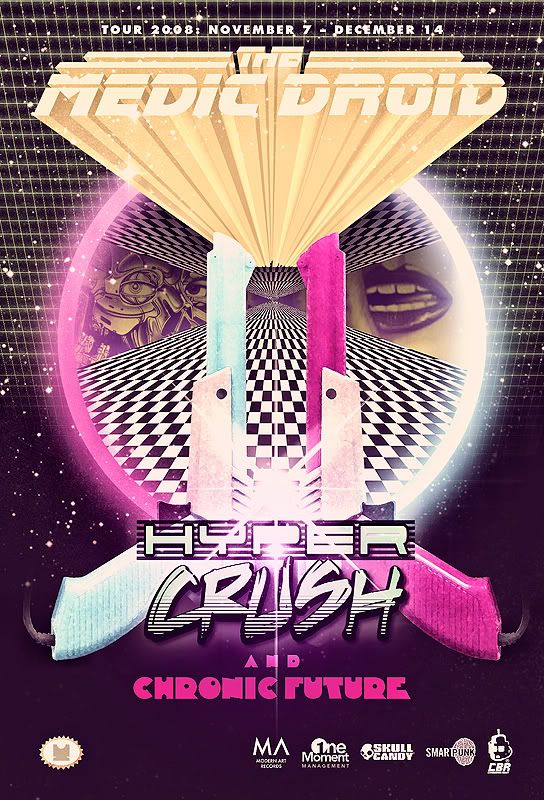 can't see the video?
click here
.
and don't forget to check out the new music video for The Arcade.
11-22-2008 20:00 at PIKE ROOM W/ THE MEDIC DROID, CHRONIC FUTURE.
1 S SAGINAW, Pontiac, Michigan 48342
There'll be full coverage on these guys next week after the show including short bio and the photoset.
also would like to take this time to introduce sister sites:
[mostpeoplearedjs.com]
&
[gODCLUB.org]
they're now on the blogroll